Space Encounters Gallery's new look and new shows will transport you to new places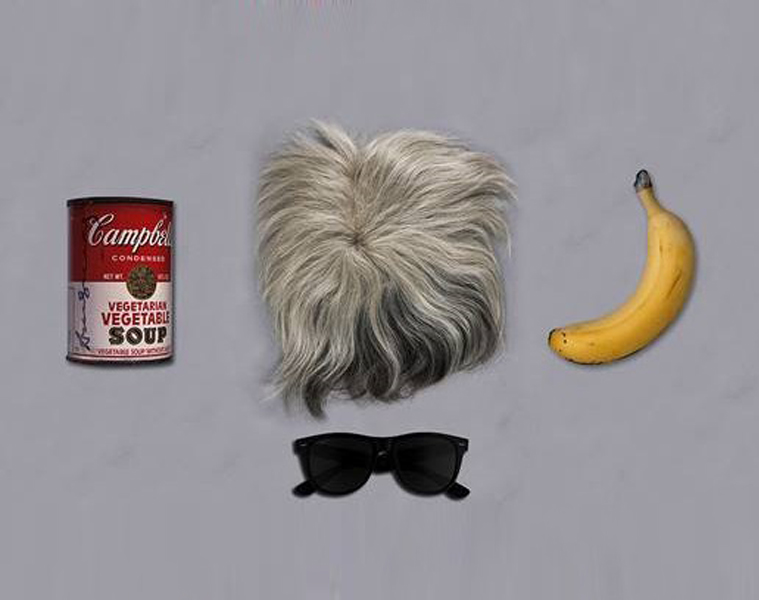 In straddling the disciplines of furniture design, interiors, and visual art, Space Encounters Gallery finds itself at the intersection of the best of these worlds. Proof of that is back-to-back trio show, opening tomorrow, that will transform the gallery space from its current cafe-themed set-up into that of a speakeasy, complete with alcohol on the ready.
What makes the new setting extraordinary is the collection of upcycled furniture pieces from artist Paco Pili, created in collaboration with Space Encounters lead designer Wilmer Lopez. Made from old airplane parts that Lopez had found, the collection is aptly called "Fear of Flying," and is a showcase of Space Encounters' furniture design expertise and Pili's production skills. Spot what used to be an emergency exit door turned into a pedestal, a turbine engine cover transformed into an ottoman, and an acrylic window incorporated in an armoire.
These remarkable pieces enhance the intimate and laid-back atmosphere of the gallery's new look, which, in the tradition of Space Encounters Gallery, will contextualize the pieces presented in the the new shows within a designed interior where they can interact with each other, with the space itself, and with the viewers.
The first show is Look At You Now, featuring works from young artists Bayani Galera, Jessie Mondares, and Arno Salvador. A coalescence of representational, pop surrealist, and street art, the show presents a narrative about a character's state of mind, as well as a tongue-in-cheek illustration of how far he has gone in his journey, even with the destination still unknown.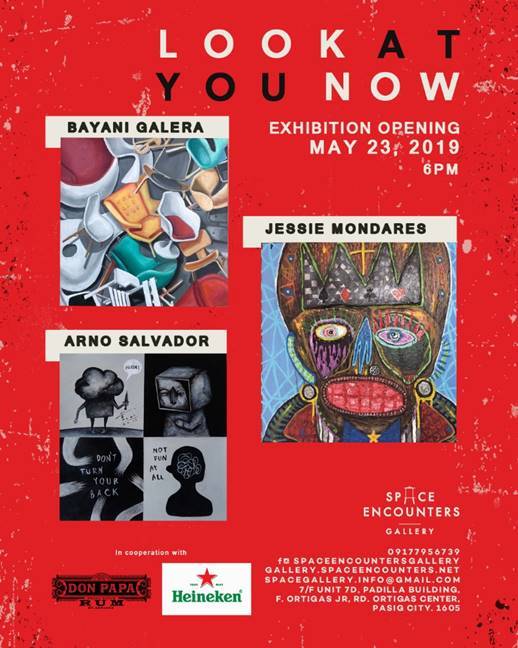 The second show is The Warhol Show, a celebration of the man behind the pop art movement. Featuring artworks from artists Blic, Farley Del Rosario, and Mr. S, the show will bring to life and show in a different light Andy Warhol's works: the Campbell Soup Cans and Marilyn Monroe reinterpreted with Blic's signature "humands"; the Warholian aesthetic combined with pop culture and vintage elements by Del Rosario; and his quotes made as the central subject of Mr. S's series of pieces.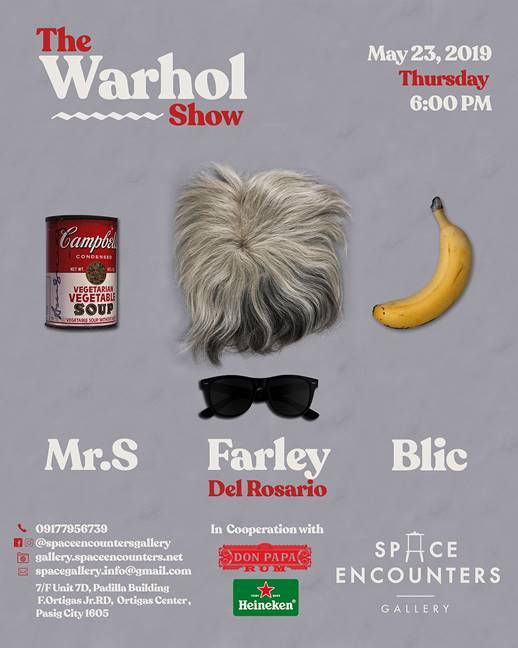 Look At You Now and The Warhol Show opens on May 23, Thursday, at 6 pm at the Space Encounters Gallery, Unit 7D, 7F Padilla Building, F. Ortigas Jr. Road, Ortigas Center, Pasig. The exhibits are presented in partnership with Heineken and Don Papa Rum.