This week's agenda: Up and at 'em with Mars in Aries
A wet but happy eve of the new year, everyone! Even if we're ringing in 2019 most probably bundled up indoors, may the inclement weather not dampen our enthusiasm for what's ahead.
As cliché as making resolutions is, there's something that still feels fresh and optimistic every time we ring a new cycle in, especially if it's a new year. While none of us are (I hope) naïve enough to believe that ringing in 2019 with positive intentions would be enough to make the year ahead "the best one ever," it doesn't hurt to believe even just for a bit in the future. And when that belief has been strengthened by some planning and then partnered with action, who knows what we can make possible?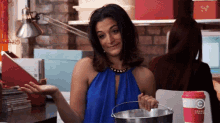 Besides, there's the great bonus of Mars coming home to Aries today, January 31, where it will stay until the middle of February, and this transit couldn't have happened at a better time. With the planet of action, drive, desire, and aggression holding court at the self-starting, headstrong, and action-oriented Aries, we could all start to feel a little more motivated to get off our asses and do the things we've long wanted to do, such as keeping those resolutions we keep making at the start of the year.
Caveat: Mars in Aries, as energizing as it is, is still best balanced with some temperance. If you know any Aries or folks with their rising sign in Aries, you might have noticed their tendency to act and/or speak now and then think (or apologize, if ever) later.  This transit also makes tempers more likely to flare, and people more likely to be self-centered, impatient, impulsive, and maybe just a teeny bit arrogant. As exciting as it is to dive into action and get things done, supported by the Martian Arian energy, make sure you won't hurt yourself or someone else unnecessarily with unchecked aggression. Don't let excitement overtake common sense. Rather, let it drive away any crippling self-doubt and fear of failure and rejection, and help you put more trust into how ready you've been and how ready you are.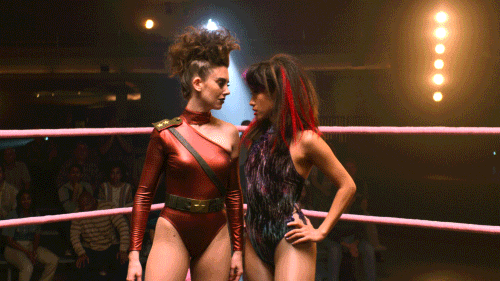 Happy 2019, everybody!
All GIFS via Giphy.