2019 Trendcasting: With menswear, it's go big, go homme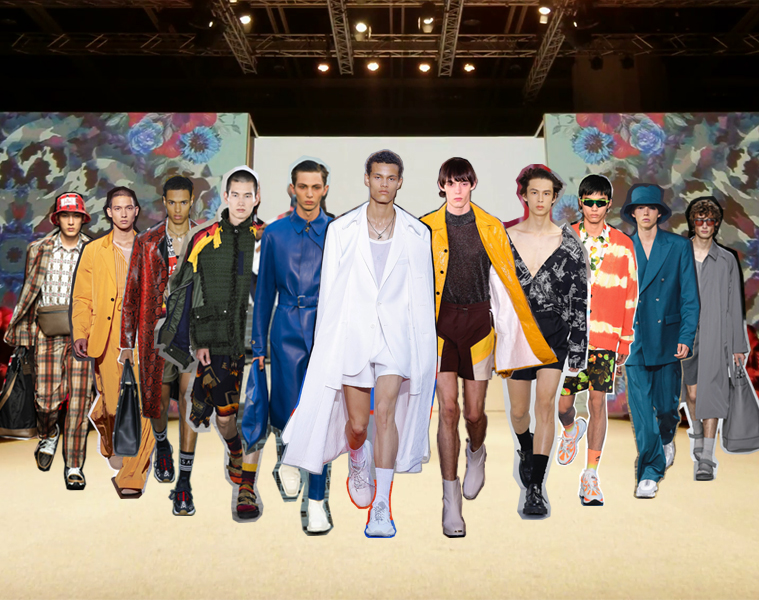 The obvious tone among the shows dedicated to 2019 fashion is of taking bigger risks and bolder choices: A traditionally confining textile was shaped into more forms, a neutral color dared to stand out, and traditional cuts and silhouettes were challenged. I think it is safe to say that in 2019, no one is allowed to play it safe. You go big, you go homme.
Logomania will continue with more designer houses joining the bandwagon, while casual sportswear, which has been making its slow exit since the 2018 fall/winter season (because haven't we exploited it enough already?) will appear a lot less come next year. Sandy hues will form majority of the palette for 2019, but a particular neutral color will prove to be a key player for seasons ahead. Streetwear will still be in, but served with more finesse. Know all about these and more in our style trendcasting for 2019, the year of no in-between.
Man cleavage
More skin will be in as fashion goes bare-chested. Whether you prefer manscaping or going au naturel, the year ahead will be the perfect time to give your man cleavage a breather. Make suits unconventional by wearing nothing underneath, keep the top three buttons of your airy shirts undone, and rely on see-through shirts to bring sexy back (or front).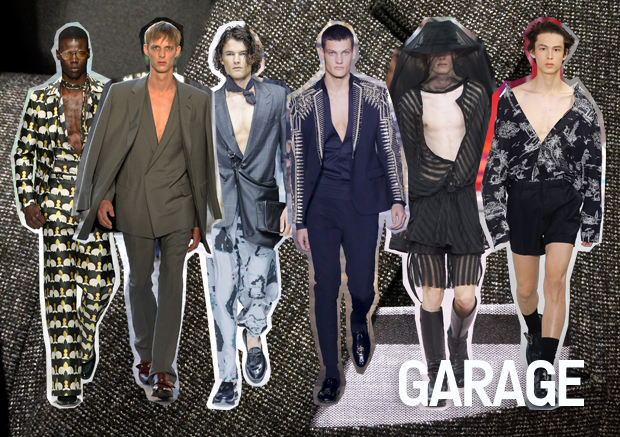 Leather
This eternally cool-looking textile will go beyond motor jackets as leather will also come in the form of shirts, coats, pleated trousers, overalls, and even suits in 2019. Fair warning: Our climate will never welcome this trend warmly (ironic, I know), so stick to loose silhouettes and thinner linings.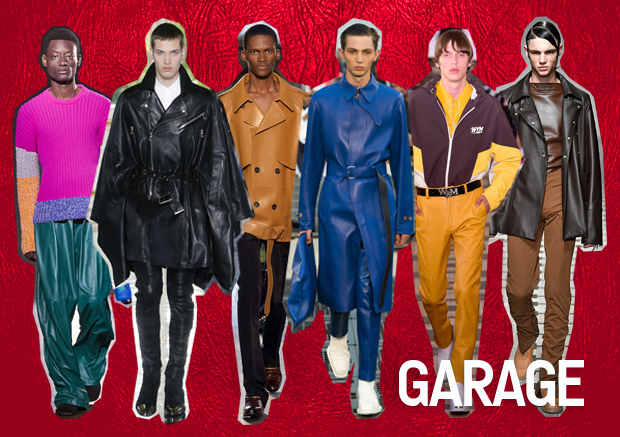 Hanging looser
Skinny jeans, who? From '40s-inspired tailoring to really fluid fits, loose bottoms will give your tight-fit pants a rest for a while because starting in January, baggy won't always be lousy.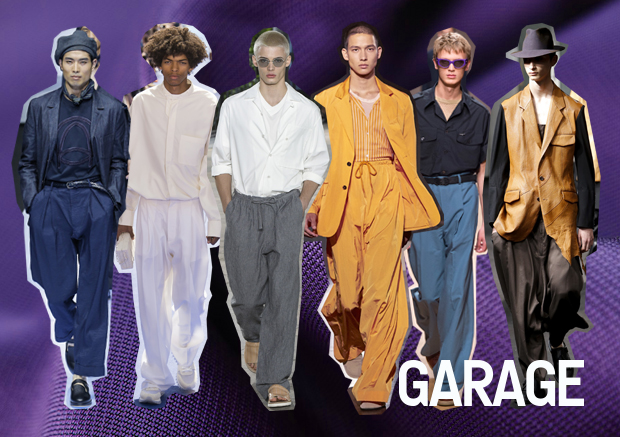 Neo-tailoring
Here comes the anti-thesis of classic tailoring, and whether you are here for it or not, it is going to be big. Maybe even a little too literal at that, as over-sized blazers and overcoats are the main point of this trend. Go for a full patterned suit like Paul Smith, or mismatched like Oliver Spencer—it doesn't matter, the point is to break the tradition.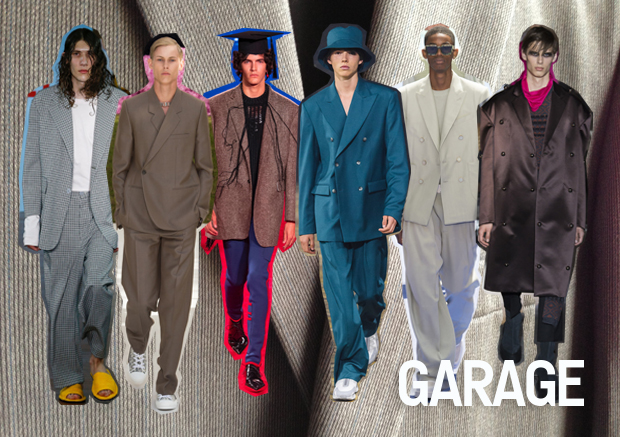 White
Appearing in almost all designer collections for the next season is the all-white ensemble. This look will transcend summer fashion in 2019 by taking on the form of a lot more staples, such as roomy trousers and jackets. There's no denying: White will be the new black.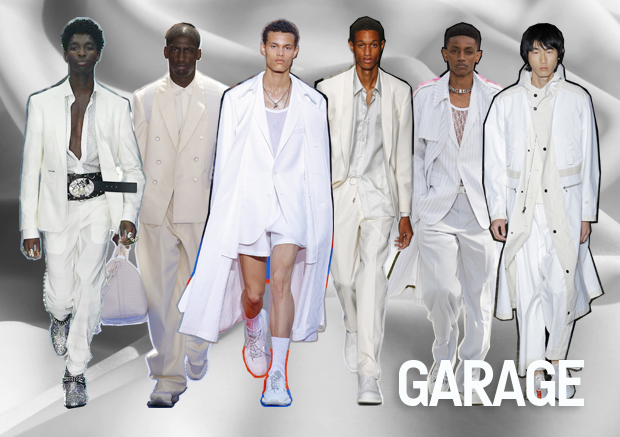 Bags
While fanny packs will still be in for next year, bags will be a bit more unconventional than the usual, coming in either too big or too small. Fendi hit it big time with its variety of tote bags and hand bags, Versace made the cross-body bag work for men, a number of strapped-on pouches were created by Alyx, Junya Watanabe, and Louis Vuitton, and neck pouches have appeared more often via Fendi, A-Cold-Wall, No. 21, Jacquemus, and Valentino.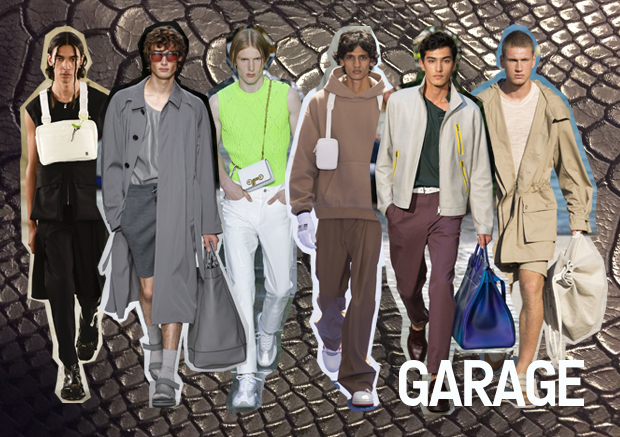 Tie-dye
After appearing in few spring/summer 2018 collections, the tie-dye trend has stuck to more designers' mood boards, enough for it to continue well until next year. This time, it will take a monochromatic turn, unlike the rainbow-burst ones from the previous seasons. This trend is DIY-friendly, so why not bring on the fun and make your own designs on your old clothes? Start with a t-shirt and proceed to a set of coordinates; use the Cerrito 1881 collection as inspiration.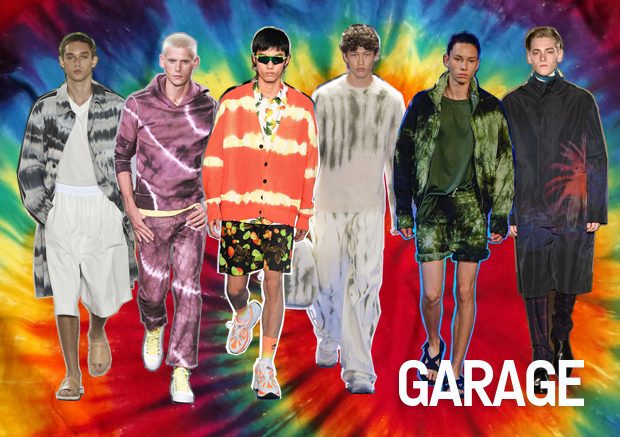 Reptilian textures and prints
Mostly appearing in womenswear, reptile skins will slowly take over menswear starting next year. Because the print is associated with high-class leather goods, this textile can instantly elevate any look—especially if you choose the right design. See Hermès' design choice: A dark green leather material with streaks of brown and subtle hints of the snakeskin pattern. It's elegance with character.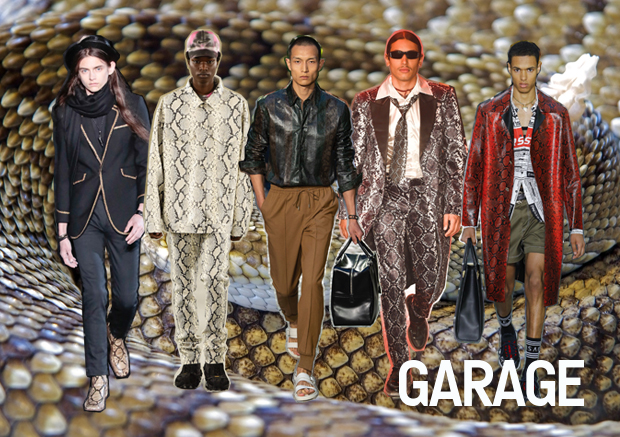 Compartments
With military and utilitarian dressing as one of the biggest trends for the past couple of years, it is no surprise that designers have expanded it further by creating holsters, harnesses, and pockets of all sizes. For spring/summer 2019, storage won't be a problem because compartments will grow in size and in number.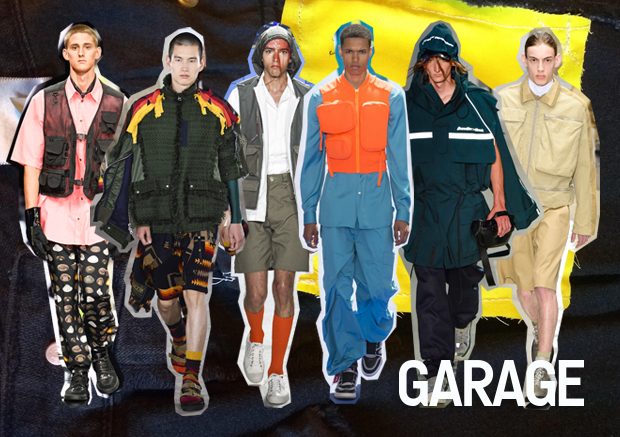 Plaid
Remember when I reminded you to buff up on more plaid? I wasn't kidding. Plaid will continue its reign as the pattern to beat in 2019, because how will it not? It certainly works well on that puffed-sleeve double-breasted coordinates by Blindness, and it sits pretty on that sheer Palm Angels short-sleeved shirt. Plaid is winning, no further arguments here.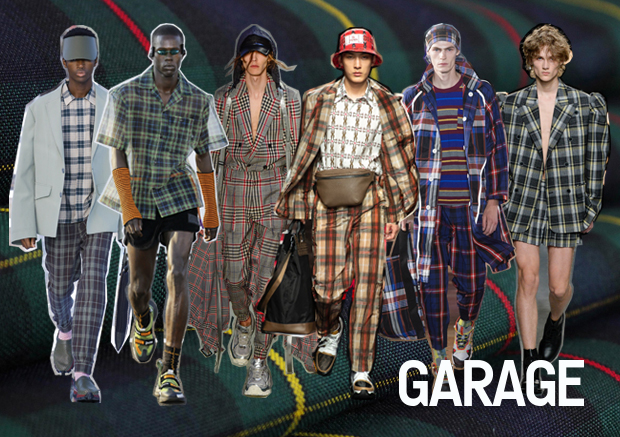 Short shorts
Now, this trend will pull in all kinds of reactions: Some will love it, but most likely, it will raise many eyebrows. But guys, ultra shorts (or as many of us call it, super short shorts) are already way deep into 2019 fashion—or at least in the spring/summer collections. A number of designer houses, like Emporio Armani, Fendi, Hermès, Prada, and Michael Kors, have the high-cut shorts included in their collections, and I've got to say, they do look good. Of course, considering they were worn by male models who have great-looking legs, the fitness factor may put this trend on the chopping block for men who tend to skip on leg days. But we need to have enough self-esteem to be defeated by what society thinks about our appearances or not, so if you want to give this a try, go ahead. You do you, buddy.