Good heavens: Our Met Gala 2018 red carpet picks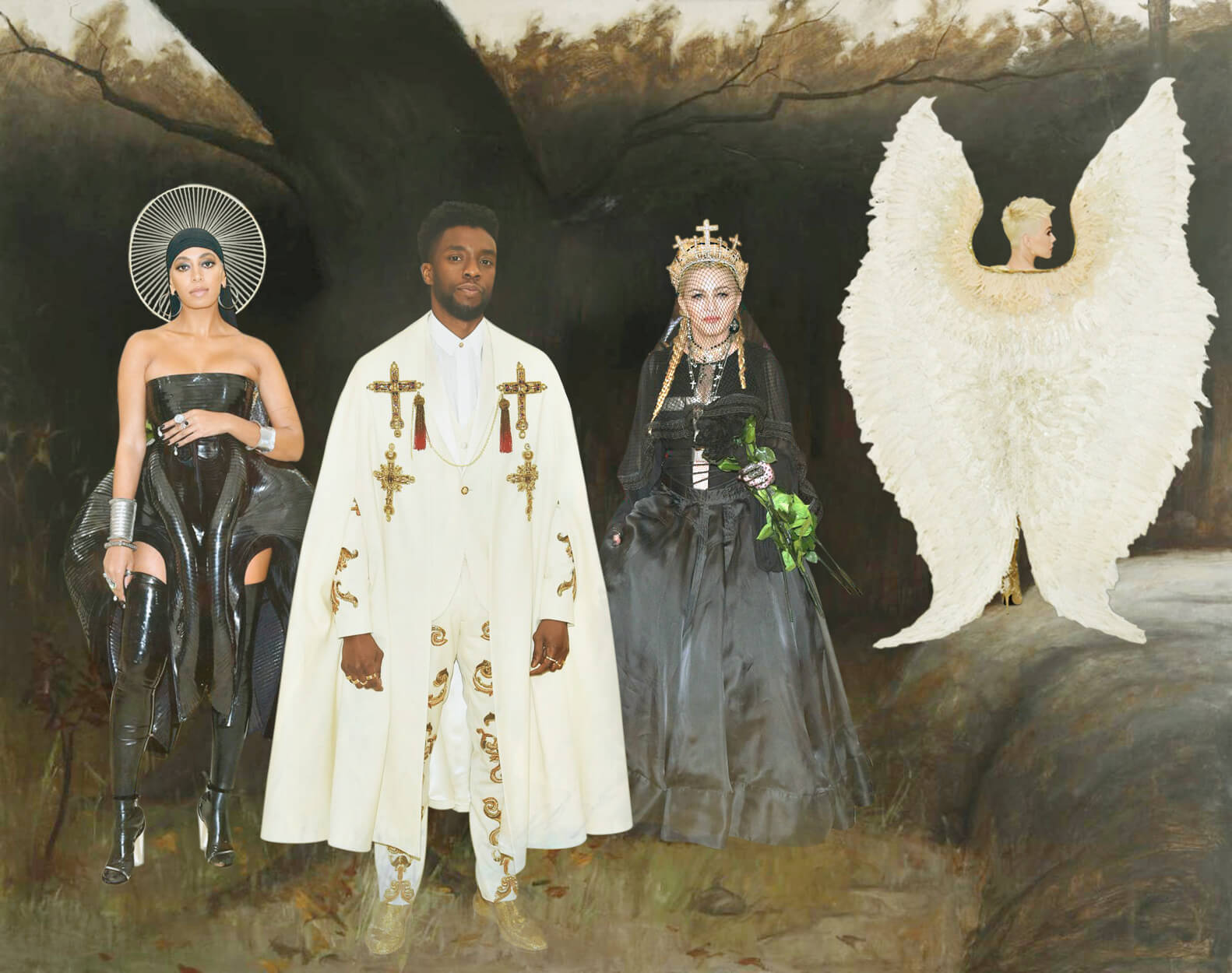 Before we dive into the "fashun," here's the 411 on what the Met Gala is actually all about.
Also known as the Met Ball but formally called the Costume Institute Gala, the Met Gala is an annual invitation-only fundraising event—about 650 to 700 names only on the guest list—for the benefit of the New York's Metropolitan Museum of Art's Costume Institute. Held every first Monday of May at the Metropolitan Museum of Art since 1948, it is considered to be fashion's biggest night, with the attendees' outfits photographed and critiqued in various media outlets within the following days. Since 1995, Vogue editor-in-chief Anna Wintour has been the chairperson of the Met Gala (except for the years 1996 and 1998). Celebrities are also selected to be honorary chairs for the event.
The Met Gala is popular among pop culture rubberneckers for its grand red carpet, but more things happen once the last of the guests have gone inside the Met. There are cocktails and a formal dinner, plus an exhibit that guests get to have an exclusive preview to before it is opened to the public. A theme is set every year for this exhibition, as well as for the gala's dress code.
For this year, it is "Heavenly Bodies: Fashion and the Catholic Imagination," with Donatella Versace, Rihanna, and Amal Clooney as the honorary chairs.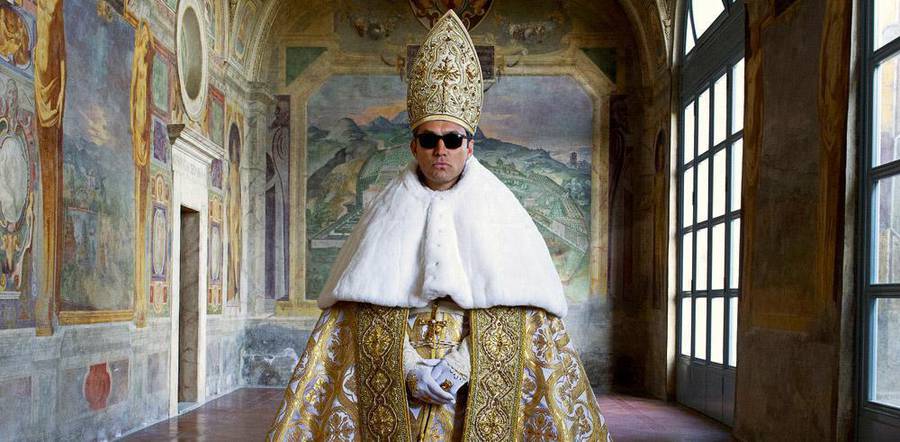 The Met Gala theme is actually widely discussed days before and after the event, particularly the speculation and then the confirmation of which celebrities were able to conform to the theme. After all, this is no ordinary red carpet: "Manus x Machina: Fashion In An Age Of Technology" (2016) and "Superheroes: Fashion and Fantasy" (2008) are a bit more precise than "formal dress code." With very particular themes setting the tone, guests are actually expected to create fashion moments and to leave safe glamour for awards season.
So for this year's installment, think gold, crosses, headdresses/halos, tiaras, capes/capelets, maybe veils…basically all the ostentatious details you'd see at a Catholic church rite. Hey, Pope Benedict XVI wasn't known as the "Prada Pope" for nothing; eff that vow of poverty, right?
Now that we're all caught up on what the Met Gala is, here are our picks of the Met Gala 2018 guests who took us to church—no, to heaven, with their celestial lewks:
RIHANNA
September Grace Mahino, executive editor: When is this bish not a show-stopper?! I have not been a fan of organized religion for more than a decade now, but I'd be glad to sign up for the Church of Rih.
Jerico Villamonte, style and grooming editor: Talk about Rih-ligion! Riri's red carpet appearance should have been preceded by white smoke, because it looks like we just got a new pope!
SOLANGE KNOWLES
SGM: Again, dis bish. Did you know that hours before the Met Gala red carpet, Solange took to Twitter to have her followers help her decide which look to go with? Yet even with that free preview on social media, she still singed my roots with this slinky yet architectural outfit, which she topped off with a halo and a do-rag.
JV: Holy mother of the sea, she looks like a goddess ruling over the ocean with this number. Kinda like Ursula dethroning King Triton, but with a halo instead of a crown.
CHADWICK BOSEMAN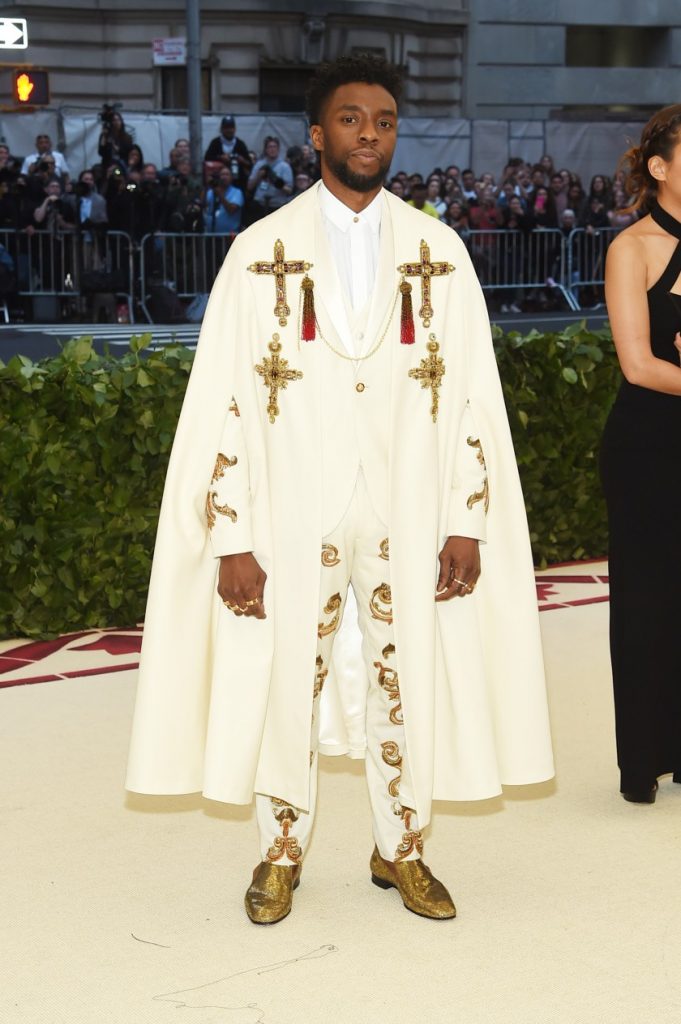 SGM: Aaaaaand a million new fantasies about trysts with priests in confessional boxes were born. Forgive me, Father, for I have sinned, and will probably sin again. #NoRagrets
JV: Wakanda bowed, and now we kneel! Our bodies are ready… for the communion, I mean.
ZENDAYA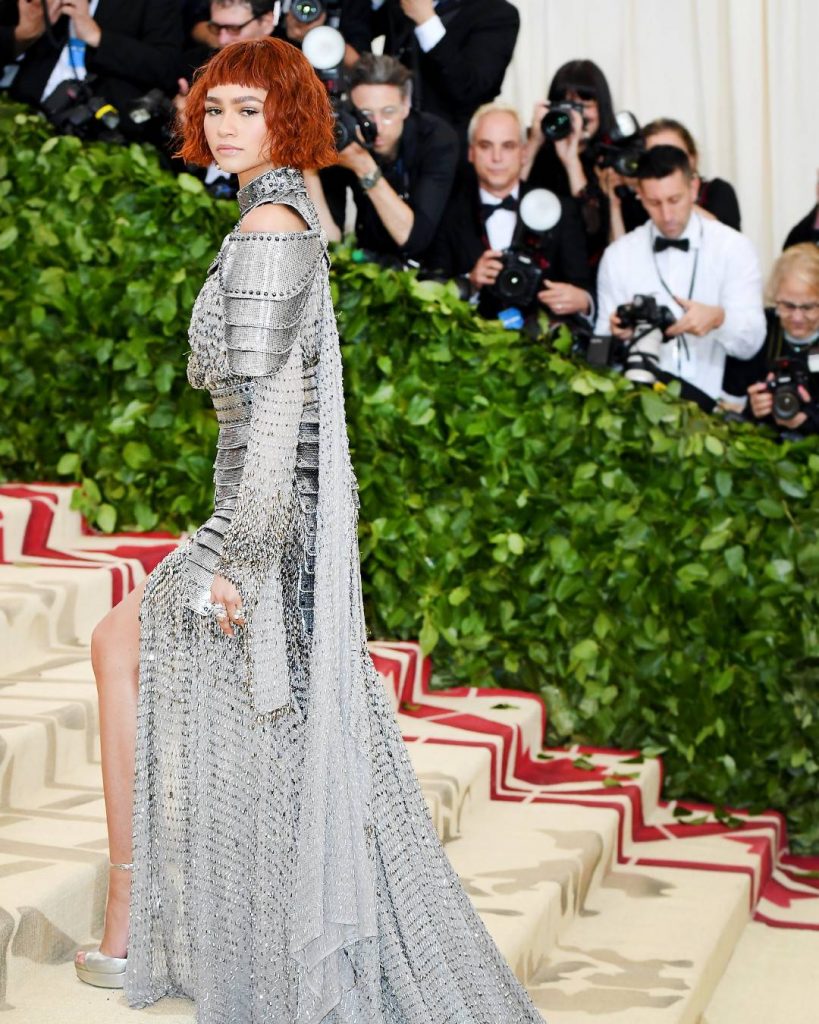 SGM: A badass chick channeling another badass chick. The as-per-usual stunning Zendaya (with the help of her stylist Law Roach) would have made Joan of Arc proud in this stunning armor of a gown.
JV: If Joan of Arc had fought in the gladiator arena and slain dragons, this is how she probably looked like, wearing the dragon's breath of fire as a wavy bob.
CARDI B.
SGM: Looking like a woman straight out of a Renaissance painting, the ready-to-pop Cardi B. is truly living her best life (I'm choosing to ignore the existence of her skeevy fiancé).
JV: She's gonna probably tell me to suck her *bleep* anyway so I'll just take a pass on commenting.
LANA DEL REY AND JARED LETO
SGM: When Douche met Douchier. My annoyance with them aside, these two kids nailed the theme with how extra their outfits are.
JV: A portrait of Mary and Jesus in fashion heaven wearing Gucci! Now we see where Lana Del Rey is coming from when she sings her (broken) heart out.
SARAH JESSICA PARKER
SGM: SJP always gets the Met Gala theme right, so joke's on those who make jokes about how she looks like the Our Lady of Manaoag in this getup. P.S. Her headdress apparently depicts the nativity scene.
JV: Am I hearing the beat of Ati-Atihan? I'm scalped by that hair, SJP.
PRIYANKA CHOPRA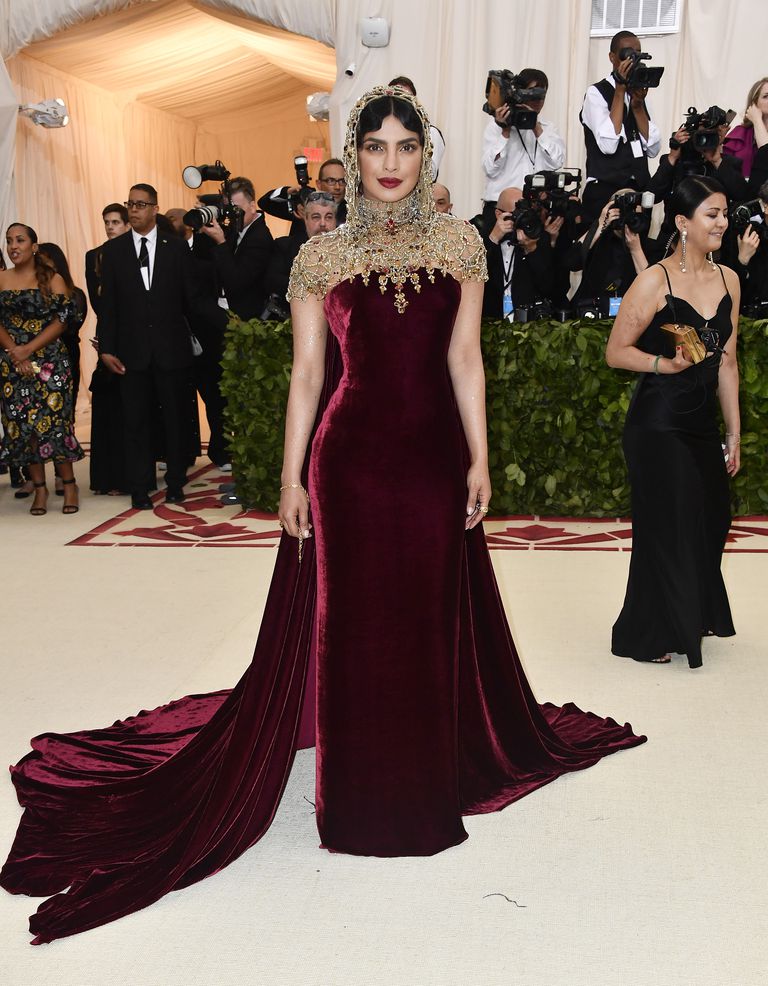 SGM: A little safe with the gown style, though the choice of velvet elevates it, and her elaborately beaded hood/capelet is exquisite.
JV: I am living for that hood, Priyanka! Can I borrow it for the rainy season?
JADEN SMITH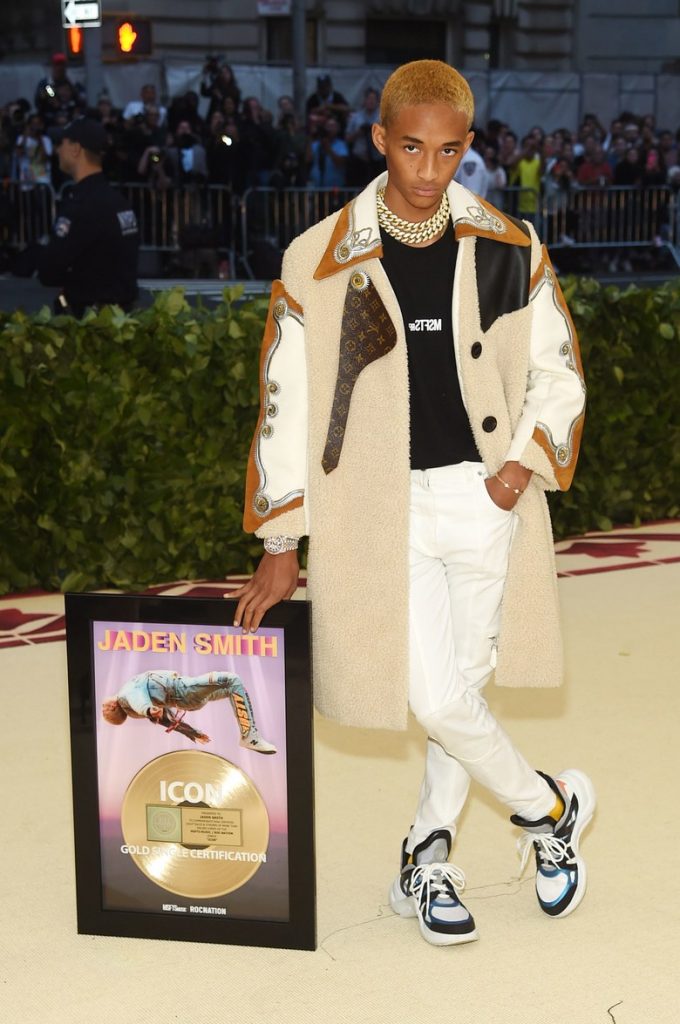 SGM: In Will and Jada Pinkett-Smith's kids I trust to keep things interesting. Jaden's look doesn't make me think of either heaven or hell or even purgatory, but his choice of accessory made me LOL.
JV: Jaden, dear, you got the fashion, but your Catholic imagination probably needs to be born again.
MADONNA
SGM: Still the embodiment of "Catholic girl gone bad"—I mean, her name alone, juxtaposed with her public image!—Madonna didn't hold back with this "rich Italian widow mourning the death of her husband (but is already looking for her next one)" aesthetic.
JV: Can Britney and Xtina get over here and seal their pop music holy trinity with a kiss already?
KATY PERRY
SGM: Every time a bell rings, an angel gets its wings. Katy Perry looks Lucifer-ian in the best possible way, though, with that platinum hair and the chainmail-like layer over her lamé minidress.
JV: Now we know how you're gonna look like in the afterlife after you've kissed a girl and liked it.