Style Spotlight: Chadwick Boseman on the Black Panther promotional tour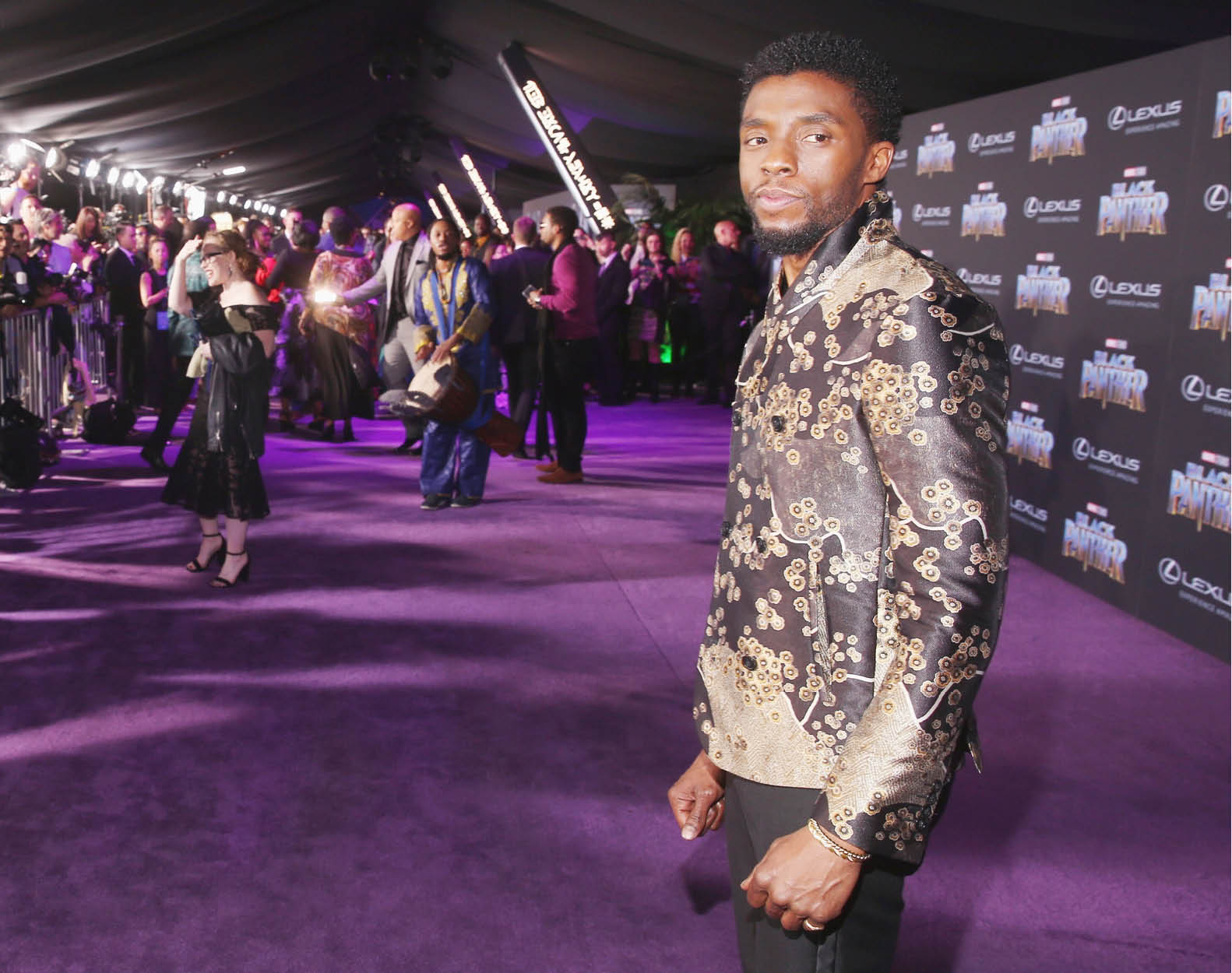 February 14 cannot come fast enough, not because of Valentine Schmalentine's Day, but because that would be the day when Black Panther finally makes it to the big screens here.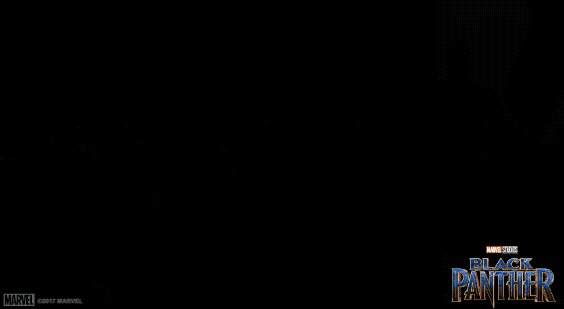 As we count down the days and the nights to when the world of Wakanda finally opens its doors to us, in the meantime, let us drool over King T'Challa, a.k.a. Chadwick Boseman's impeccable  style as he and the rest of the Black Panther crew go on a cross-Atlantic trip to hype what is already touted as the biggest movie of 2018. Gents, take notes.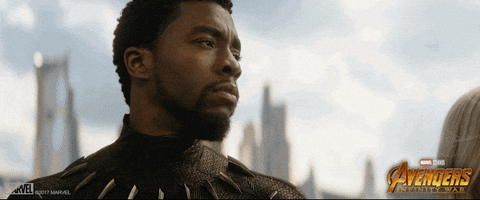 While on a promotional stop at The Ellen DeGeneres Show last month, Boseman kept it "so fresh and so clean" (TM OutKast) with a t-shirt-and-bomber-jacket combo done in light neutrals.
https://www.instagram.com/p/BeQ6g21HmBA/?taken-by=chadwickboseman
But at the Black Panther world premiere on January 29, he turned it all the way up to 11 with an Emporio Armani gold jacquard jacket that's fit for royalty.
The following day, at Marvel Studios' Black Panther global press conference, Boseman dialed his style back down to cool and casual with a printed and patched khaki band jacket from Etro.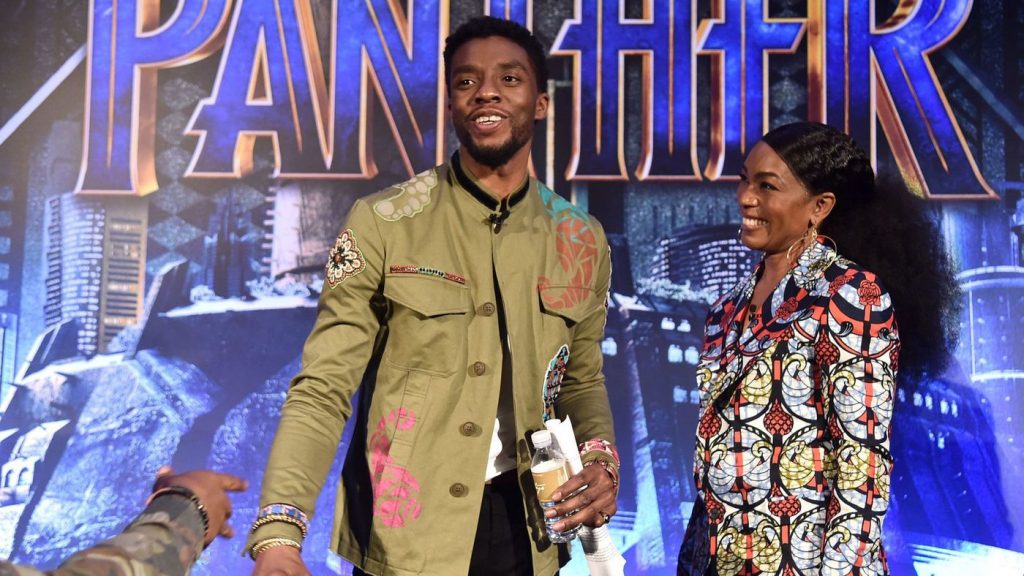 It was a great match to co-star Michael B. Jordan's similarly hued sweater.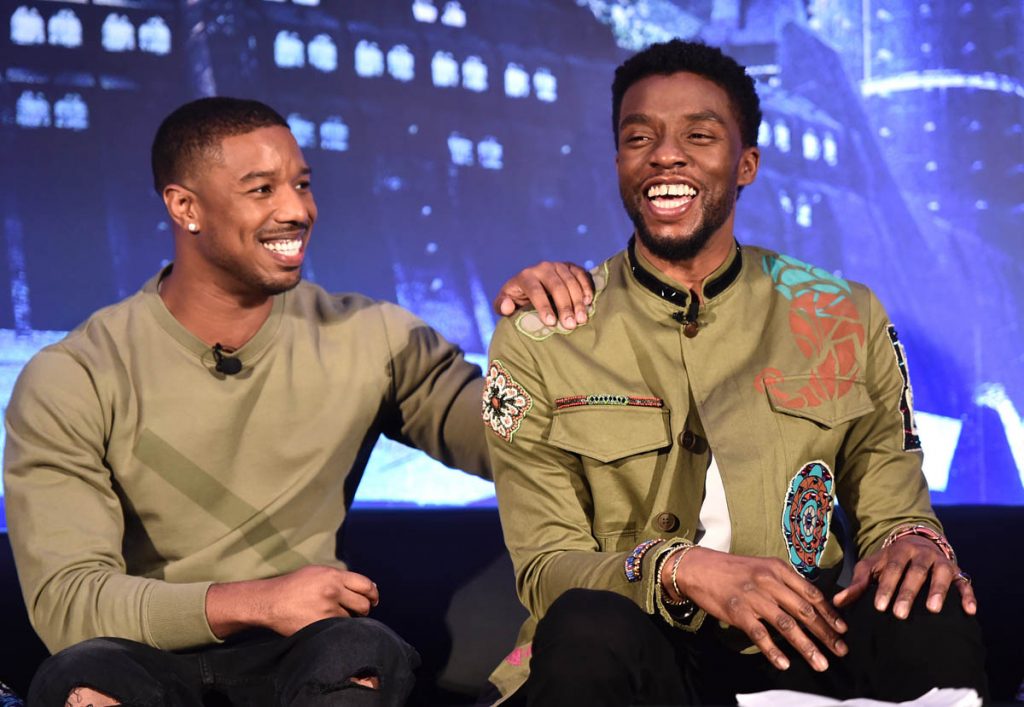 Next stop: Seoul for the Black Panther Asian premiere on February 6. At the press conference, he looked cozy in head-to-toe Calvin Klein: cream turtleneck sweater, slim-cut pinstriped pants, and brown leather shoes. (Note: Everyone else on the cast has been dressing on point, too.)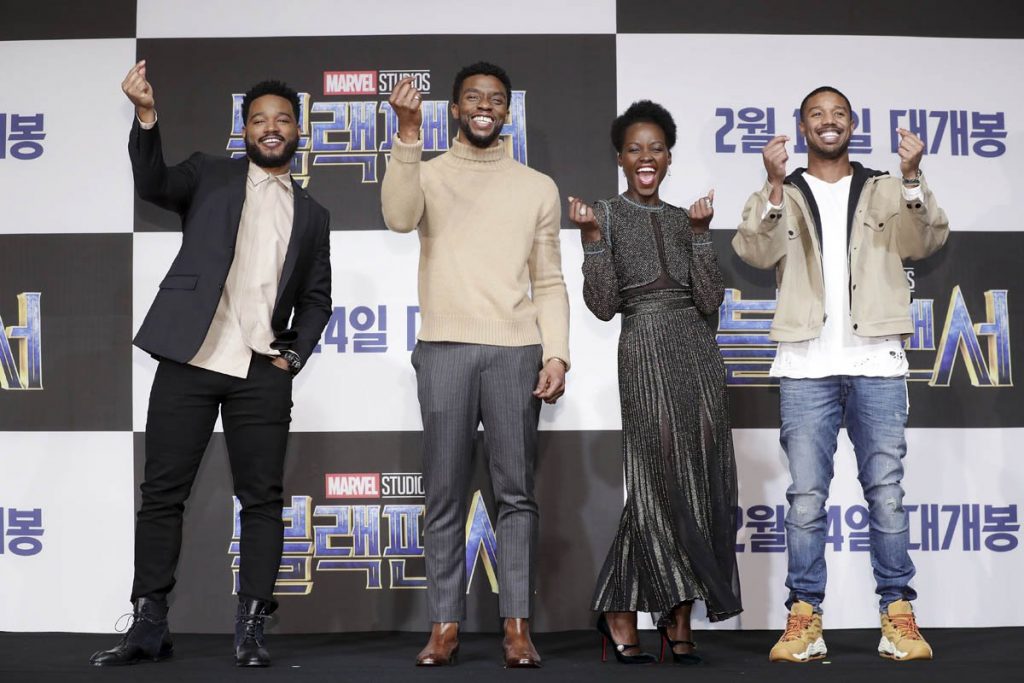 Then, in an echo of his January 29 red carpet arrival, Boseman graced the actual premiere in a three-piece ensemble from Singaporean label Dzojchen.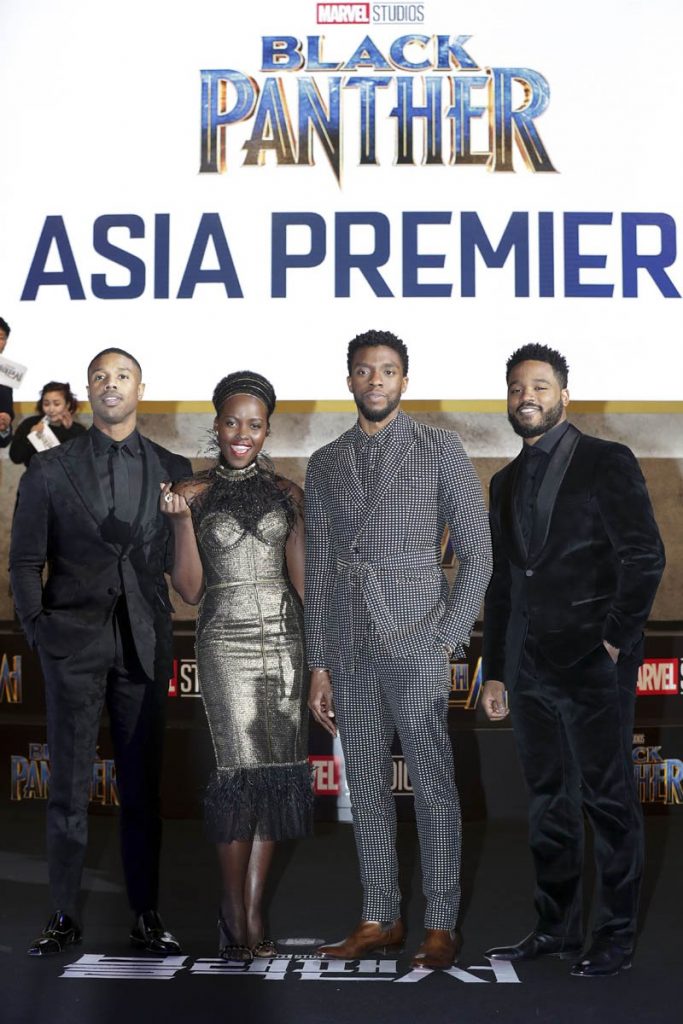 From prints and patterns that would have intimidated a lesser man to classic casuals that look straight out of an early '00s R&B music video (and we mean that only in the best possible way!),  Boseman has shown that he has the versatility to be in the running for the title of the world's best dressed man, both in and out of the carpet. And the Black Panther world domination has just started; there is still the London premiere, where he and the rest of the cast, plus film director Ryan Coogler, are sure to set the red carpet on fire. As Boseman's stylist, Ashley Weston, puts it, "This cast is not messing around."
https://www.instagram.com/p/Be1GVg5lzE6/?taken-by=ashleypweston
We now leave you with the music video for "All The Stars" from the Kendrick Lamar-produced Black Panther official soundtrack. Guys, it's so beautiful.